Sun Apr 25, 2021 10:31 pm
Message reputation : 100% (1 vote)
Hello Impeachments,
What a year it's been! We have just completed our first (and hopefully last) full year of Zoom Mock Trial, and crowned a champion for the first time since 2018! We have had a great time running predictions this year and trying to guess how Zoom will affect things.
We're looking to open up our group a bit wider and get some fresh perspectives involved with the discussion. If you want to join, talk about mock trial way too much, and write analysis, then fill out the Google Form at the bottom of this post! The application period will be open until May 25, 2021 - so if you're buried under other school work or still recovering from NCT, you have some time! We'll review all the submissions and email out our decisions shortly after the deadline.
A note on what we are looking for: MAIMD is not simply looking for the competitors with the most awards or the highest scoring teams. We are looking for mock nerds from every background (particularly backgrounds that aren't represented in our current group). So if you are a mock nerd apply! We are also looking for younger people in particular so that we can keep our writing staff up as people graduate.
Please email us at
MockAnalysisIsMyDrug@gmail.com
if you have any questions. We're very excited to see what you write, and thank you all for supporting us through another great year!
MAIMD
https://forms.gle/c1yiyky4stokkDpR7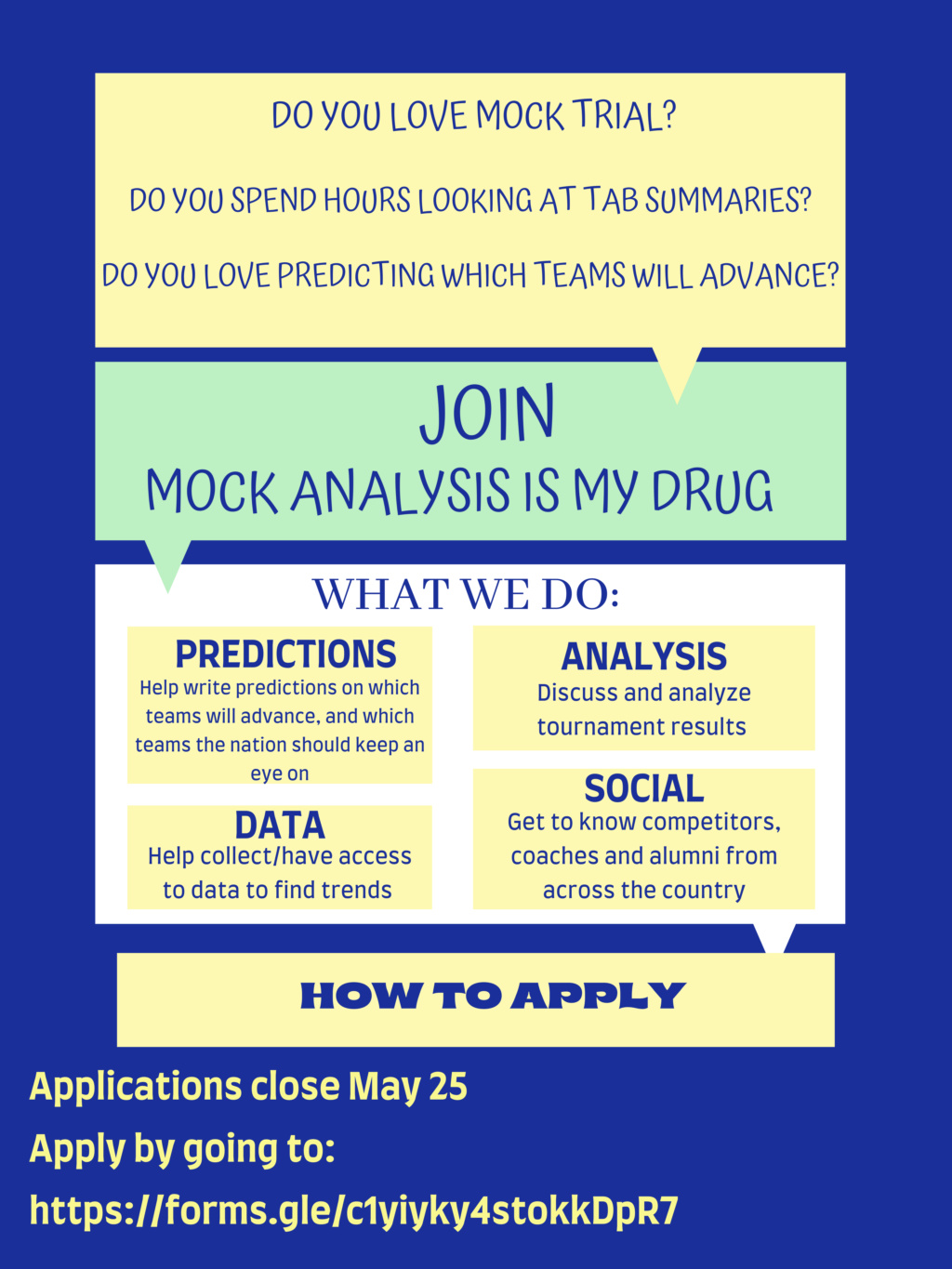 Mon May 24, 2021 12:48 pm
Last reminder! Applications close tomorrow.
Permissions in this forum:
You
cannot
reply to topics in this forum